[ad_1]

by Jay Jung, founder and managing partner at Embarc Advisors
The early days of a startup can be a bit touch and go. You're working with a small staff if any staff at all. You're also working with a tight budget. At the same time, you need to market your startup and get your name out there. Committing any major financial missteps could lead to complete failure for the venture.
Once you have your product or service idea and you're ready to introduce it to the world, what are the best financial steps you should take to give your startup the best foundation for success?
Here are five financial steps to take for startup business success:
1. It's All About Infrastructure.
Even for the smallest of small businesses, a strong financial infrastructure is necessary. Infrastructure includes robust financial software, methods to accept and make payments, and bank accounts. Startup founders need to separate their personal finances from business finances, including entirely separate bank accounts and credit cards. If the business has employees from the outset, a sound HR//payroll system should also be in place.
2. Outsource Your Bookkeeping.
Setting out on your own and building a startup is expensive. It's also time-consuming and demanding. No man or woman is an island, and not everyone has all of the skills necessary to get a small business venture up and running. Delegation can be vital to meeting all of the needs of your startup.
Bookkeeping is a tedious, time-consuming process. As a founder, you will have so many things on your plate, and 24 hours in a day will never feel like enough. Startup founders tend to overwork themselves at the expense of their health and time with those they love.
A founder's time should be spent on high-impact tasks that move the needle. Bookkeeping is simply not one of those tasks. However, if the books are "bad," it will be challenging to know how well your business is doing or where improvements must be made. Startup founders should do themselves a huge favor and outsource their bookkeeping to a talented professional.
3. Set Up to Scale.
As your business grows and gains momentum, the financial administrative work will start to snowball. There are more bills to be paid and invoices to send. Similar to bookkeeping, these are also essential, but non-value added activities. As a founder, you should be spending time growing the business, improving the product, and hiring the right people, not doing repetitive paperwork.
Startup founders need to implement systems and processes to ensure a fraud-free delegation of bill paying. A strong outsourced bookkeeping firm or fractional CFO should help you create these systems and processes. A little bit of upfront investment will pay mounting dividends down the road.
4. Build a Financial Model.
A financial model is a startup founder's road map for sustainable and profitable growth. A well-made financial model is the ultimate business plan that translates strategy into numbers and interlinked financial milestones. When considering your startup's financial model, you should ask yourself a series of questions that the financial model needs to answer ultimately:
How should I price my product/service?
You need to ensure your unit economics make sense such that the business turns incremental profit not only after direct costs (gross profit) but after indirect costs, sales & marketing, and overhead.
There are many ways to sell a product or service — B2B, Direct-to-Consumer, via a distributor or reseller, etc. Your decision on how to sell feeds back into your decision on how to price.
What metrics should I monitor and focus on hitting?
These will be the metrics that drive you towards your goal. Metrics can include returns on ad expenditures, sales quota attainment, or user conversion rates as well as many more to measure growth traction and profitability.
5. Execute Your Plan & Keep Track.
So now that your outsourced bookkeeper is in place and everything is organized under modernized software platforms, you're ready to go full speed ahead. What you have to do now is execute your financial plan and keep track of everything. Founders should plan to review weekly and monthly progress. Review how you are tracking against your targets and identify areas you are excelling at and areas where you are deficient.
Equipping your business with a robust financial model and clear targets / milestones of where you would like to be next month, next year, and three years down the road will put you on the path to sustainable and profitable growth.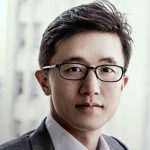 Jay Jung is the founder and managing partner at Embarc Advisors, which brings Fortune 500-level financial consultations to middle-market, SMBs, and startups. Jay has nearly 20 years of experience in M&A, capital-raising, and corporate finance as a former Goldman Sachs Investment Banking Vice President and McKinsey & Company Engagement Manager.
[ad_2]

Source link